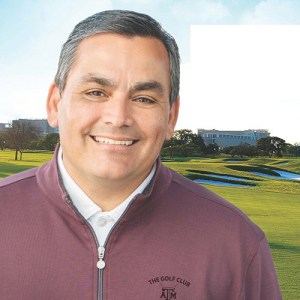 Rene Rangel – CEO Sterling Golf
Sterling Golf has been named to oversee construction and management of the new Kings Crossing Country Club. Rene Rangel, Co-Founder and CEO of Sterling Golf is a Class A PGA professional with over 24 years of experience in golf course and country club management. As CEO, he is in charge of all operations and business development for Sterling Golf properties. All Sterling Golf properties are located in Texas with with one project currently being built in Lake Charles, La.
---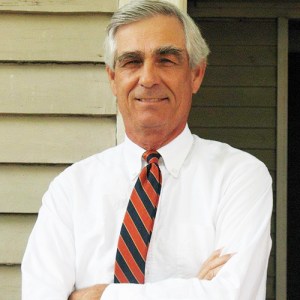 Robert McKinney – Clubhouse Architect
Robert Mckinney, who is an accomplished architect as well as a decorated amateur golfer has been selected to design the new clubhouse at Kings Crossing Golf Club. McKinney has been the architect for numerous golf club facilities in Houston, as well as Los Angeles and Florida. His work includes BlackHorse Golf Club, Wildcat Golf Club, Old Orchard, Grand Pines and Gleannloch Pines. In 1997, McKinney wrote a book called The Clubhouse, about golf clubhouse design. Mckinney is regarded as one of the top clubhouse architects in the United States.
---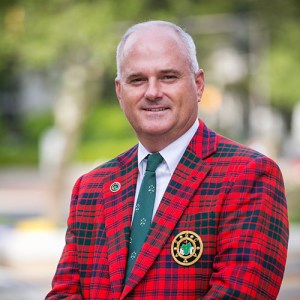 Jeffrey D. Blume, ASGCA
Jeffrey D. Blume, Limited is a small golf course architecture firm based in Magnolia, Texas. Founded in 1997, the firm has been active in all aspects of golf course design including commissions for new courses, major renovations, restorations, small scale projects and master plans. Jeffrey D. Blume, the firm's managing general partner, has been a practicing golf course architect for twenty-nine years, and has been responsible for the design of over fifty courses worldwide. He is an accomplished writer, having had over fifty articles on golf course architecture published in the United States, Korea, Japan and China. He is the immediate past president of the American Society of Golf Course Architects and has been active in the South Texas Golf Course Superintendents Association, United States Golf Association and the Houston Golf Association. His membership in the HGA included a two year term as the General Chairman of the Shell Houston Open PGA Tour event in 2009 and 2010.
Some of the firm's more notable commissions include the design of Grand Pines Golf Club at Bentwater in Montgomery, Texas (recognized as the Best New Course of 2007 and #2 Private Course in Houston by Avid Golfer Magazine); renovations to the Hills and Lakes Courses at Elkins Lake in Huntsville, Texas (recognized by the Texas Turfgrass Association as Renovation of the Year in 2006); Quail Valley Golf Course (El Dorado) in Missouri City, Texas (which received the Community Impact Award from the Houston Business Journal in 2010); Boiling Springs Golf Club in Woodward Oklahoma, and The Campus Course at Texas A&M in College Station, Texas (recognized by Golf Digest as Best New Courses in 2013 and 2014 respectively); renovations to Conroe Country Club in Conroe, Texas (ranked as the #2 Nine Hole Course in Texas by the Dallas Morning News); and The Farm D'Allie Golf Club in Lafayette, Louisiana that has consistently ranked as one of the top 25 courses in Louisiana.